Lithuania - Vilnius
Gediminas Castle Tower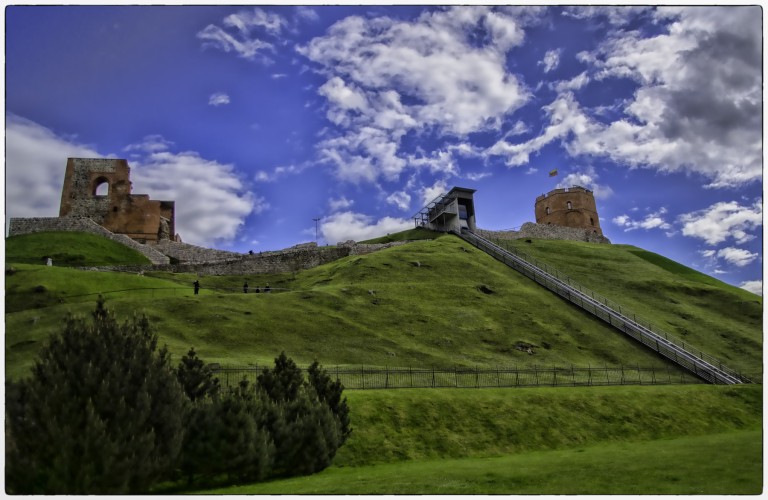 Gediminas' Tower is the remaining part of the Upper Castle in Vilnius, Lithuania.
The first wooden fortifications were built by Gediminas, Grand Duke of Lithuania. The first brick castle was completed in 1409 by Grand Duke Vytautas. The three-floor tower was rebuilt in 1930 by Polish architect Jan Borowski. Some remnants of the old castle have been restored, guided by archaeological research.
It is possible to climb to the top of the hill on foot or by taking a funicular. The tower houses a museum exhibiting archaeological findings from the hill and the surrounding areas. The museum has models of Vilnius castles from the 14th to the 17th centuries, armament, and iconographic material of the Old Vilnius. It is also an excellent vantage point, from where the panorama of Vilnius' Old Town can be admired.