Iceland - Reykjavik
Golden Circle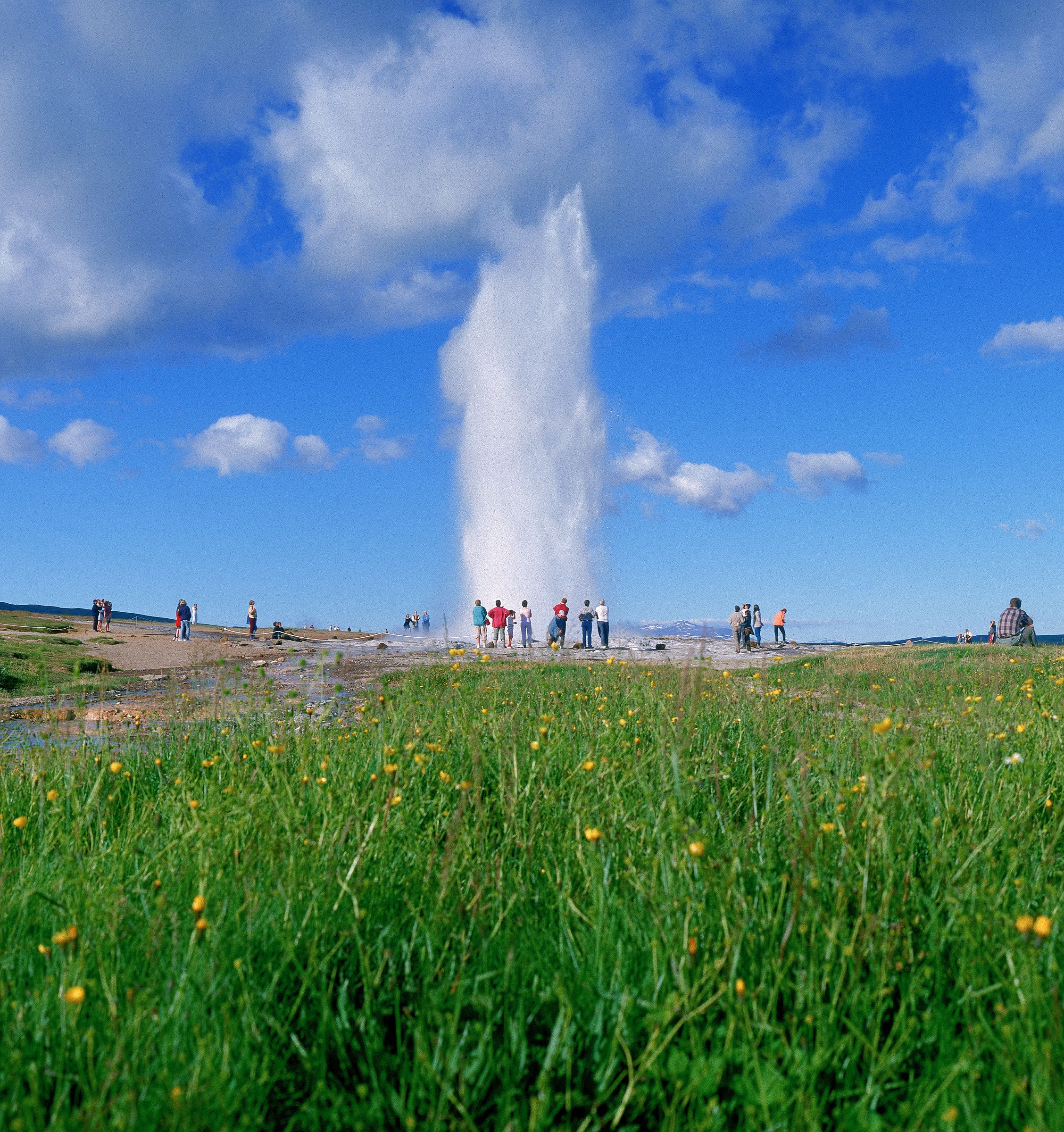 The Golden Circle is a full day excursion of Iceland's main highlights.
This is a classic excursion from Reykjavík covering the 'Big Three' – Gullfoss Waterfall, Geysir and Thingvellir National Park. Collectively they are known as the Golden Circle.
The mighty Gullfoss – the 'Golden Waterfall' is the most famous of the country's many waterfalls. Here the Hvita River drops 30 metres (96 feet) in two falls, creating an awesome spectacle.
Geysir is where visitors will be able to see hissing springs and other geothermal activity. The active Strokkur geyser spouts every few minutes.
Thingvellir National Park is located approximately 50 kilometres inland. A trip to this national park allows visitors to experience some of the most outstanding scenery in the country. Thingvellir ranks at the top of Iceland's tourist attractions, and is a UNESCO World Heritage Site. The amazing scenery of the national park is of tremendous geological and historic interest. The area is surrounded by mountains and encompasses a vast lava plain of green moss and wild flowers. The area is covered with typical Icelandic vegetation, low birch and willow trees, blue berry and crowberry bushes.
Other sights along the way of The Golden Circle include a lake-filled, extinct volcanic crater called Kerid and 'The Garden of Eden' which is a greenhouse where visitors can see an example of how the warm water is harnessed to grow fruits, vegetables and flowers.
For those visitors with more time, it is also possible to try snow mobiling on Langfjokull Glacier (only in summer)